Recently, we have changed our logo to include a bonsai tree and our name to Align therapy.  (Check our our new website aligntherapyutah.com)  Now, I frequently get asked "Why the Bonsai?".   Here are a few of my reasons for not only choosing the bonsai, but for changing the name and logo.
Bonsai's require consistent care, attention, and training.
One of the main things I love about the art of Physical Therapy is the results we can get from consistent treatment. There are some things that are a quick fix in therapy, but for the most part, results take work.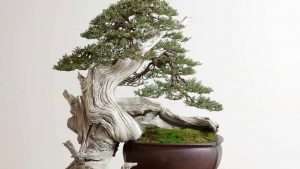 For example, to treat chronic low back pain, it takes a lot of work.  This work is not only on the part of the therapist, but the patient as well.  It takes consistently doing home exercises, stretching, and strengthening to achieve the results you are looking for.
The Bonsai Tree reminds me of Scoliosis!
Our main specialty at Align Therapy is spine and scoliosis. This is not to say we don't treat all orthopedic conditions, but it is something I am becoming very passionate about.
The trunk of the bonsai reminds me of the curve of the spine, and specifically of the scoliosis spine.  It is intricate and amazing to me and challenges me to think differently.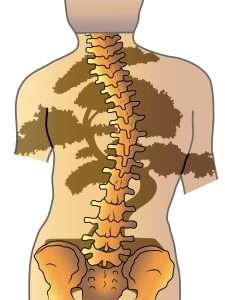 To maintain the correct alignment it takes work and attention. With the bonsai, it takes pruning, training, and consistent care.  With the scoliosis spine, it takes something similar: training of the muscles, consistent specific exercise, but maybe not pruning.
I love the look of the bonsai tree, and the more I see scoliosis and spine problems, the more I love treating this condition of curvature.
Asia has a special place in my heart.
Many years ago, I spent 2 years in Taiwan as an LDS missionary. During that time I fell in love with the Asian culture and the people.  Even though Bonsai is technically a Japanese art form, it still reminds me of my time in Taiwan.
If you have been in my office you have probably noticed the Asian theme.  I have a large calligraphy of Chinese characters, items from trips to China, and other random things.  Around the clinic you will find a few bonsai trees as well.
The Asian way of treating injuries is very different from the West.  Focusing on the whole person instead of getting tunnel vision on the injury resonates with me.  I hope to incorporate this mind set into Align Therapy.
We needed a change
The clinic has been open now for 3.5 years, and over that time, we have evolved into something I didn't expect when I opened the clinic. With specializing in spine, and specifically scoliosis, I wanted to change our name and logo to something more in line with what we do.



As I thought about different names for the clinic, I kept coming back to Align because of the visual it brings.  Obviously it has significant meaning for the spine, but I also liked what it would mean for my orthopedic patients.
With many of our orthopedic patients, alignment is crucial to their recovery as well.  Take knee pain for example.  If the hip isn't strong enough to keep the knee in line, then knee pain develops.
Align even works with something like headaches.  Most of the time, headaches are influenced if not caused by poor posture.  Aligning posture can help to unload the muscles to reduce the headache symptoms.
Bonsai Trees are COOL!
Seriously, they are the coolest looking plants. With consistent care and training, they can look awesome for decades.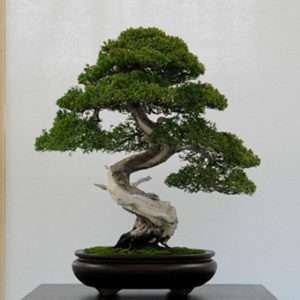 As we learn from Mr Miagi, they are very calming to prune and take care of.  If you are looking for something to reduce stress or anxiety, try getting a bonsai.
My staff think I am really strange when I say that each bonsai tree has its own personality.  I joke with them that they have to talk to the trees as the
y water them to make them happy, but the truth is they are all different.  Some of my trees drop all their leaves if they aren't tended to frequently, and others do fine without much care.  I know…I'm kind of weird.
So, there you have a few reasons for the Bonsai Tree in our logo, along with some reasons for our recent change to Align Therapy.  There are many more reasons for the change and I am really excited to start this new chapter.
What to Expect!
You will continue to see some changes over the next couple of months, but don't worry, we are changing everything for the better.  You will receive the same great care you have always received, with some upgrades!
Physical Therapy has always been my passion.  I love seeing people recover from their aches and pains and return to the things they love.  I am excited for the opportunity to grow Align Therapy into something that is one of a kind!
If you have any concerns or questions on our name change, logo, or how to care for a bonsai, please email me at [email protected]. or go to our website at www.aligntherapyutah.com! 
David Butler, Physical Therapist
Owner, Clinic Director
Align Therapy