To Schedule An Appointment Call: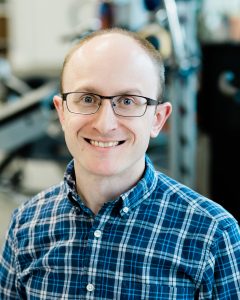 Korey is from Alabama but has grown to call Utah his second home. Raised in a military family setting, he has experienced a life of travel and culture on both sides of the Atlantic. So, learning from and developing relationships with people from all walks of life quickly became one of his passions that eventually led him to becoming a physical therapist.
Korey received his Doctorate of Physical Therapy degree from Rocky Mountain University of Health Professions in 2018 after completing his undergraduate studies at Brigham Young University in 2015. He has experience treating various orthopedic conditions in multiple healthcare settings including acute care, skilled nursing, and outpatient facilities. Always eager to learn, he is currently pursuing certification by the Scoliosis Barcelona Institute in the treatment of scoliosis using the Schroth Method.
Korey has lived in multiple countries including England, Germany, and Peru. He loves sports including golf, baseball, ice hockey, and football, and he also has a passion for tabletop gaming with family and friends. He enjoys treating orthopedic conditions including back, knee, shoulder, and ankle/foot pain.
Korey is a member of the American Physical Therapy Association to keep informed of current issues and the latest research regarding patient management.
In his spare time, Korey can be found spending time with his amazing wife Allyson as they prepare for their firstborn son to arrive January 2019!
Want More Information on Cost and Availability?
We realize that sometimes you just need a little more information on what therapy will cost and what times are available.  If this is you, please click on the button below, fill out the form, and we will contact you shortly!