To Schedule An Appointment Call: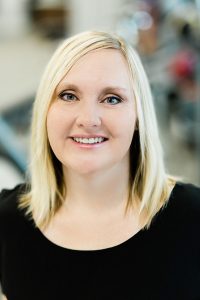 Dionne grew up exploring the outdoors and playing sports in Gunnison Utah.
She received her Massage Therapy degree from Provo College and has been working with many different types of patients ever since.  Her favorite treatments are those focusing on helping with specific problems and helping people return to what they love to do.
When Align Therapy opened, it was a natural thing to add massage, and with the skills Dionne had developed she was the perfect fit to lead the development of a massage program.
She specializes in Deep Tissue massage but also has been working to develop Scoliosis and Spine Specific Massage Techniques to help with the specialties here at Align Therapy.  Because the spine is different with spinal deformity, massage techniques need to be different as well.
Dionne and David were married in 2002, followed by moving to Arizona where David was finishing Physical Therapy School.  There, she worked in medical transcription and continued her massage therapy.
When they decided to open Align Therapy, Dionne took on the role of Clinic Manager and has been instrumental in developing Align Therapy into what it is today.  She has extensive knowledge on insurance, billing, and office management.
Dionne has developed many skills that allow her to bring much needed skills to Align Therapy.
Dionne loves volleyball, hiking, biking, and playing with her 4 kids.  You can find her outside enjoying all that Utah has to offer.
Want More Information on Cost and Availability?
We realize that sometimes you just need a little more information on what therapy will cost and what times are available.  If this is you, please click on the button below, fill out the form, and we will contact you shortly!