To Schedule An Appointment Call:
Physical Therapist Assistant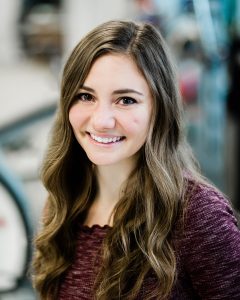 Charlene obtained her Physical Therapy Assistant License from Provo College.  She has experience in a variety of healthcare settings including hospital-based neuro and rehabilitation, aquatic therapy and home health.
Charlene has a passion for improving the quality of life for her patients through functional exercises and manual therapy, and has been trained in Scoliosis Specific Exercise.
Her enthusiasm for sports began at a young age, through competitive dancing, swimming, tennis. Since high school, she has tried to stay active through MMA, hiking, mountain climbing, and running. Charlene enjoys anything that has to do with being outside and has found a love for backpacking.
She loves food and loves to cook flavorful food such as Indian, Thai and Mexican. She has the traveling bug which has taken her to places like Thailand, Mexico, Perú and The Bahamas.
With her enthusiasm for providing the best treatment and care possible, Charlene is a perfect addition to our team at Align Therapy.
Want More Information on Cost and Availability?
We realize that sometimes you just need a little more information on what therapy will cost and what times are available.  If this is you, please click on the button below, fill out the form, and we will contact you shortly!